I have gone back to where my gaming started, and am currently very much into strategy games...
Right now this is what I'm playing:
http://www.europauniversalis3.com/
I won't bore you with details, but in short you take control of a nation beginning at 1399, and run it (not
as
the supreme ruler, but more like the power behind him/her) until 1820.
I decided to go for Sweden, and had to deal with being a Denmarks vassal to start with...
"Today", about 40 years later, I've broken free, and have waged a few wars increasing my realm around the baltic sea....
Unfortunately waging a lot of wars makes your economy go down the drain, and my inflation is among the highest....
I'm trailing in domestic development as well, and will have to concentrate on that for quite some time...
Oh, before I forget... I had a military allience with Scotland, but the traitors refused to honour the allience when I went to war with Denmark-Norway....
So I had to fight that battle on my own, and with just a wee bit of luck managed to win that war and increased my realm with 4 more provinces...
But Scotlands behaviour won't be forgotten, and I plan to forge an allience with England in a few years (when my economy can handle another war) to once and for all get rid of the treacherous bastards
Here's my realm at gamestart (1399):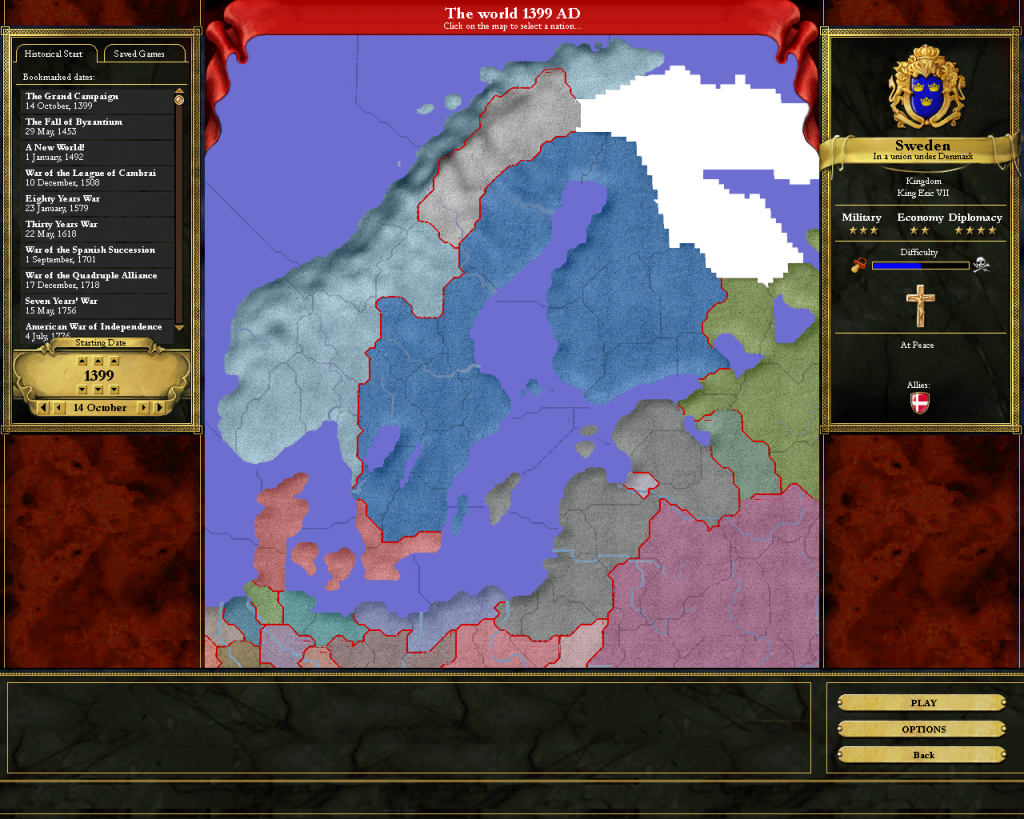 And in the year 1443: