CHANGE YOUR SOLDIER IN BF3
Posted:
Fri Nov 18, 2011 11:44 pm
HI i know everyone has been like "why am i a black dude on my profile?" well here is how to change it into any other kit american/russian
this is my profile soldier now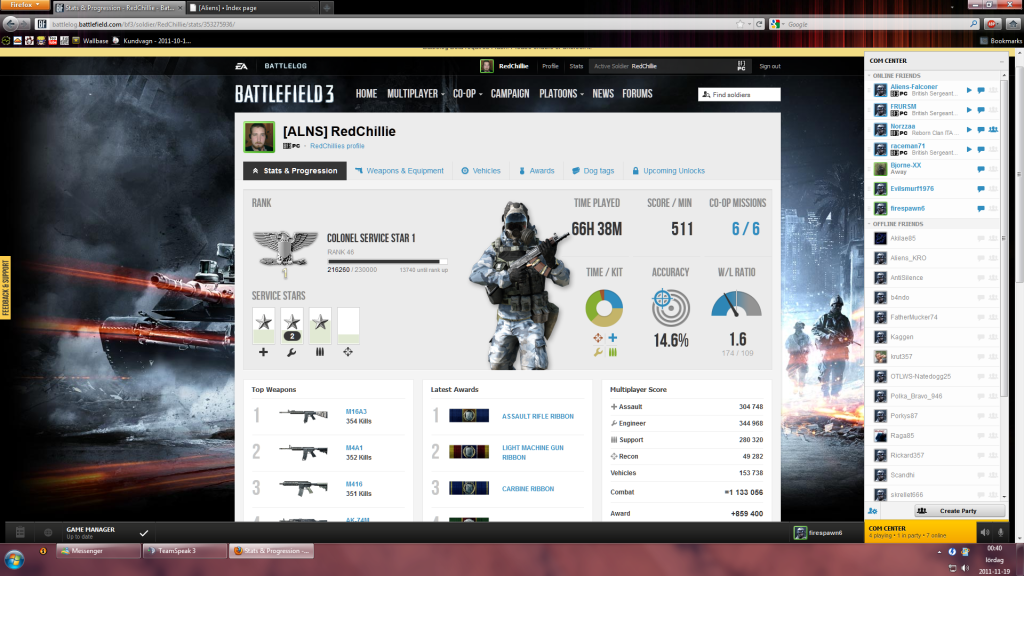 Okay, so you go to "HOME" at the top, click on your name on the left, and then go to your profile page (at the left again, where your stats are shown), next click on "EDIT PROFILE" on the left AGAIN. Afterwards, just click on the black soldier image and change it to whatever you want from the options there. Then click the yellow "SAVE" at the bottom. Then PRESTO! You changed the soldier!